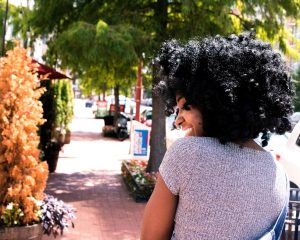 When it comes to dealing with an unexpected pregnancy, you have options.  Pregnancy options, yes.  But also, different places and people you can go to for support.  Avenue Women's Center is a non-profit pregnancy center with six limited medical clinics in Chicagoland, Illinois.  We recognize that many resources are available to persons experiencing an unexpected pregnancy, and we're here to help people connect with a comprehensive support network.  We're focused on our role in the community, and we feel confident in the excellence of the services we provide!  This blog highlights some of the features that we believe set us apart.
Our no-cost, confidential services at Avenue include lab-quality pregnancy tests, limited medical ultrasounds, options consultations, and more!  Avenue Women's Center is going strong after more than 40 years of faithful service and countless interactions with individuals facing circumstances like yours.  We're available to partner with you on your journey to discovering your best outcome.
Learn more about us!
Avenue Provides Care with Excellence and Compassion
Have you ever stepped into a medical environment and sensed that one or both of these qualities was lacking?  Avenue Women's Center strives for excellence through our hiring and training practices, and through our delivery of early pregnancy services.  Our small group of team members is highly empathetic, professional, knowledgeable, and passionate about serving persons experiencing the challenges of an unexpected pregnancy.  We're a no-judgment zone!  And our level of personal attention to our visitors' needs is unparalleled.
Avenue is a Comfortable, Pressure-Free Environment
Often, a thoughtful pregnancy decision requires time and careful consideration.  Our caring staff at Avenue can be a neutral sounding board, and we offer a safe, private space in which to process your next steps.  Avenue's six limited medical clinics feel comfortable because they're designed to be, but mainly because our staff is dedicated to serving all persons with warmth and respect.
Each pregnancy option (abortion, adoption, and parenting) comes with its own unique set of challenges.  At Avenue, we believe in equipping women to make an informed, empowered choice.  Our team is available to provide the practical services and resources, reliable information, and caring support you need to do just that.  The outcome of this pregnancy journey is in your capable hands.  But we're here to support you no matter where your path leads.
Avenue Offers Timely, Convenient, Free Services
Our six locations in the western Chicago metro area allow us to serve a geographically broader community by making our centers more convenient to more people.  Avenue's services are often available same-day, and we accept walk-ins!  If you can't make it to one of our offices in person, we provide virtual consultations.  And there are so many ways to reach out- by calling, texting, chatting, emailing, etc.  Last but not least, every one of our first-step pregnancy services is completely free!  No insurance required.
All that to say, our expert staff is dedicated to making the process of connecting with us as smooth, comfortable, and convenient as possible.
You don't have to take our word for it! Check out what our clients have to say about us and the services they receive at Avenue.
Whether you've already connected with other pregnancy resources or not, consider partnering with Avenue Women's Center.  We understand how challenging and complex an unexpected pregnancy can be, and we're here to help- genuinely.
Reach out to ask us your questions and schedule an appointment!
The information provided here is general in nature.  It is not a substitute for a consultation with a medical professional. Before any medical procedure, it is imperative that you discuss your personal medical history, risks, and concerns with your doctor. If you have questions during or after a procedure, your doctor should be immediately contacted. Avenue Women's Center is not an emergency center.  If you are experiencing severe symptoms, such as bleeding and/or pain, seek immediate medical attention.  Contact your physician, go to an emergency room, or call 911.