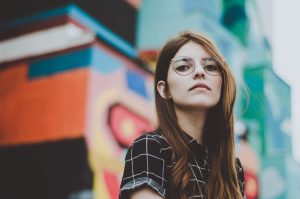 An unexpected pregnancy can be quite a surprise! Perhaps you find yourself experiencing a range of difficult emotions or thoughts as you grapple with your news. You might first want to keep this a secret and deal with it as you move forward. But maybe now you're recognizing having somebody to support you would be nice. And now you find yourself asking, "Who should I tell about my pregnancy?"
Deciding who to bring into your inner circle regarding your pregnancy can be tough. But nobody should have to go through difficult life circumstances on their own. That's why we exist. At Avenue Women's Center, we want to empower and equip you to move forward with courage and lots of support.
Reach out today to find out how we can support you during this time of your life!
Process Your Pregnancy First
Before deciding to tell somebody about your pregnancy, you may find it helpful to first take some time to yourself. Once we let others in on our situations, sometimes they may offer their perspectives, advice, or ideas that might be different from what we were thinking or what we want. So, taking some unrushed, distraction-free time to process your pregnancy could be a great first step! You might want to think about what this news makes you feel, challenges you might face, resources you have or need, or how your three options make you feel. Considering how your options of abortion, adoption, or parenting either do or don't match up with your values and goals can be a wise and helpful thing to do.
Consider What You Want in a Support System
Now, with such a weighty topic at hand, you probably don't want to include just anybody in your support system. Consider what qualities the people you'd like to have as a part of your inner circle might possess. Somebody who is understanding, accepting, helpful, and caring is a great candidate to let in on your situation. On the other side of things, even if you're close to somebody, if you are often in conflict with them, they may not be the best choice. You want somebody who will be there for you and listen well, but who will also encourage and challenge you to be empowered, courageous, and to thrive!
Take a Look at Those Close to You
As you've taken the time to consider what you want your support system to look like, take a look at those you are already close with. Consider who of your friends or your family matches up fairly closely with the established attributes you'd like. Are there friends or family members you've shared things with in the past? Have they proved supportive and trustworthy? If so, there's a chance you might want to consider telling them about your pregnancy.
Reach Out for Additional Support
Sometimes telling those close to us can be really difficult. Or we know they won't react well. If this is your situation, you may want to consider other avenues of support. There are so many online groups or community groups available for you to choose from. And, finding government support for things such as financial assistance or insurance can be a big help during this time of your life. You may want to consider talking with a counselor, faith leader, or somebody like a pregnancy consultant if you're having trouble processing your news, situation, and next steps. It is always a good idea to get as much support as you can! Nobody should have to feel isolated.
Figuring out who to share your news with can be stressful and bring about difficult emotions. And, on top of that, deciding how to move forward can be another big load to carry. At Avenue Women's Center, we'd like to provide free and confidential services and resources to make your load a little lighter. We can talk through your support system as well as your options at the pace you'd like.  
Schedule your virtual or in-person consultation with us today!
The information provided here is general in nature.  It is not a substitute for a consultation with a medical professional. Before any medical procedure, it is imperative that you discuss your personal medical history, risks, and concerns with your doctor. If you have questions during or after a procedure, your doctor should be immediately contacted. Avenue Women's Center is not an emergency center.  If you are experiencing severe symptoms, such as bleeding and/or pain, seek immediate medical attention.  Contact your physician, go to an emergency room, or call 911.