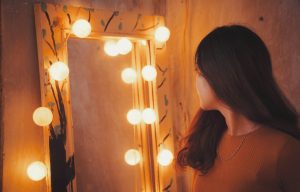 Have you recently received a positive pregnancy result you weren't expecting?  If you've taken time to reflect before making a pregnancy decision, you're probably considering your next steps with care.  And that's a positive direction to be headed in! However, thinking over your options may be prompting some deeper questions, like, "Will my pregnancy decision change who I am?"  It's hard to predict the future impacts of choices that haven't been made yet.  But exploring challenging questions like this one may be helpful to your pregnancy decision-making process.
Self-reflection could offer valuable insight into your next best steps.  However, processing your present circumstances and future possibilities with someone compassionate and trustworthy can provide clarity.  Consider reaching out to Avenue Women's Center for practical and emotional support as you navigate this unexpected pregnancy.  We're a first-step pregnancy center with six locations in Chicagoland, Illinois!
Learn more about Avenue's free, confidential early pregnancy services!
Identity and Your Pregnancy Decision
Developing a clear sense of identity takes time, reflection, and probably some life experience.  It isn't always a straightforward path.  Particularly if you're young, difficult circumstances could make the self-discovery process seem more complicated.  Maybe you're questioning if this unexpected pregnancy or pregnancy choice could change you.  It's normal (and often healthy) for significant life events to play a role in shaping identity.  Facing an unexpected pregnancy decision could also bring to light values and personality traits you weren't focused on before.  So, this choice does have the potential to change the way you view yourself and the world, but it doesn't define you.
Processing Identity in Relationship with Others
Questions about self-identity can be complex and feel overwhelming.  That's why it may be beneficial to process your deepest questions alongside someone considerate and trustworthy.  Sharing your thoughts and feelings could reveal insight from within, while allowing you to receive support and a broader perspective.  Consider confiding in a caring friend or family member, mentor, counselor, faith leader, or pregnancy consultant.  Your healthiest support system may include encouraging people who know you well and knowledgeable professionals.
Answering Your Practical Questions While Processing Your Deeper Ones
Questions about the future may be hard to grapple with and even harder to answer.  So, consider seeking answers to your straightforward questions while you're processing the deeper ones.  Are you wondering about the possibility of miscarriage and other pregnancy risks?  Do you want to know what your options are, and how much time you have to make this pregnancy decision?  These are important questions to ask.  And there are practical steps you can take to receive clarity!  Our expert staff at Avenue Women's Center can help you find reliable answers through no-cost services like a limited medical ultrasound or pregnancy consultation.  Profound questions like, "Will my pregnancy decision change who I am?" may be worth exploring, but the future is unpredictable.  Don't let that cause you to feel paralyzed by indecision.  Getting information about your pregnancy and options can equip you for a more confident pregnancy choice, while allowing you to feel like you're moving toward your own best outcome- because you are!
Chances are, you're a resilient woman who's adapted to many challenges in life and grown through these experiences.  Embrace your strengths!  Surround yourself with people who draw out and point out the beautiful qualities that make you who you are.  Our caring, knowledgeable staff at Avenue Women's Center can be a source of encouragement and support throughout this pregnancy journey.
Call, text, chat, or email to schedule a no-cost appointment today!
And check out our blog, "Finding Identity Amid Crisis" to further explore this important topic!
The information provided here is general in nature.  It is not a substitute for a consultation with a medical professional. Before any medical procedure, it is imperative that you discuss your personal medical history, risks, and concerns with your doctor. If you have questions during or after a procedure, your doctor should be immediately contacted. Avenue Women's Center is not an emergency center.  If you are experiencing severe symptoms, such as bleeding and/or pain, seek immediate medical attention.  Contact your physician, go to an emergency room, or call 911.